history
The idea of establishing a soccer ministry outreach in Prince William County began in 2014 after my wife and I coordinated with Cleanwaters Counseling Ministries, Woodbridge, VA and Cherrydale Bible Church, Arlington, VA to fund 25 kids from the Woodbridge area to attend soccer week at Iroquoina Camp, Hallstead, PA. Numerous kids decided to trust Jesus Christ as their Savior after hearing the gospel message presented. In 2015, 17 kids from the Woodbridge area attended Camp Iroquoina of which six of them and one adult trusted Jesus as their Savior. Consequently, it became apparent that some sort of follow-up was needed, hence Soccer 180 was created. Subsequently, Soccer 180 has become a community outreach to our Woodbridge neighbors and beyond.
What we do
First, we get the word out to our family and friends about the next Soccer 180 meet! Entire families are invited and you don't need to play...come out and meet some new people. We meet together on a monthly basis weather permitting at a local Prince William County field. During the winter months we rent an indoor soccer field or we have a FIFA tournament at our house. After the games everyone is invited to have some barbecue hamburgers and hot dogs.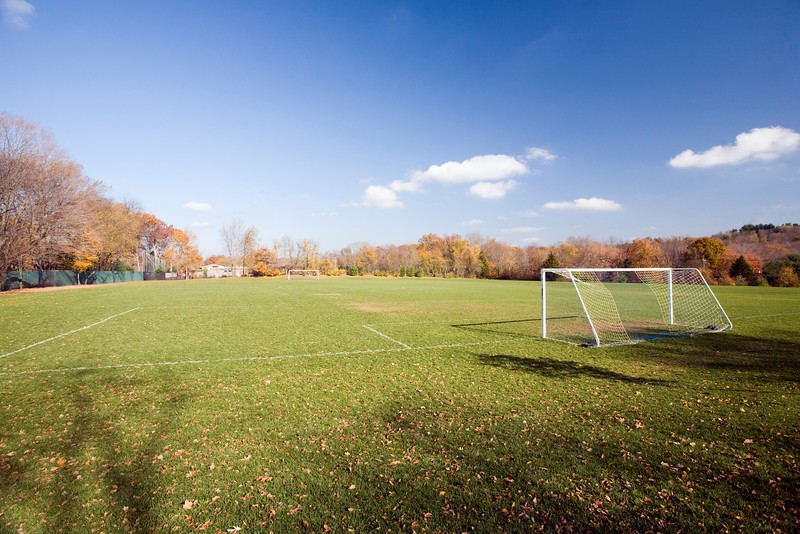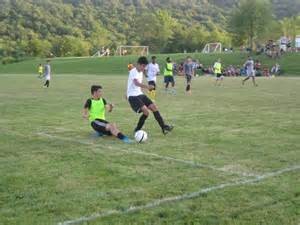 The mission of Soccer 180 is to use the platform of soccer to introduce young people to the good news of the Lord Jesus Christ and see lives transformed for HIs glory (Ephesians 2:8-10)
1. WE BELIEVE in one God who is eternally existent in three persons--Father, Son and Holy Spirit--and that He created everything out of nothing for His own purpose and pleasure.
2. WE BELIEVE that the 66 books that comprise the Bible are the plenary, verbally inspired Word of God, inerrant and infallible in the original manuscripts, and the guide and final authority in matters of faith and day to day life, interpreted by the Holy Spirit to each individual believer.
3. WE BELIEVE that man was created perfectly in the image of God, and when he sinned, mankind incurred both physical and spiritual death; thus man became eternally separated from God and is incapable of providing redemption for himself.
4. WE BELIEVE that the Lord Jesus Christ, the eternal Son of God, became man without ceasing to be God, having been conceived of the Holy Spirit and born of a virgin.
5. WE BELIEVE that the Lord Jesus Christ lived a perfect and sinless life that fully pleased His Father; that He gave Himself of His own free will to be the sacrifice for the redemption of man and that He bore the judgment required by God's holy justice against sin, thus making it possible for God to remain just and yet at the same time to justify those who believe in His Son Jesus Christ.
6. WE BELIEVE that the Lord Jesus Christ rose bodily from the dead, never to die again, and ascended to the right hand of the Father where, as high priest of His church, He mediates between God and man for those who are repentant believers.
7. WE BELIEVE that those who by faith alone and through no merit of their own receive the Lord Jesus Christ as Savior are miraculously born again of the Holy Spirit and become children of God and partakers of His divine nature and eternal life.
8. WE BELIEVE that the Holy Spirit baptizes all true believers into the one true Church, His Body; that He indwells believers, bestows spiritual gifts upon them, and empowers them for service and holy living.
9. WE BELIEVE that by His Word and power God has given us everything pertaining to life and godliness, including not only salvation from the penalty of sin but instruction in righteousness for present sanctification and victorious living to the glory of God.
10. WE BELIEVE that marriage is between a man and a woman designed and instituted by God in the account of Adam and Eve.
11. WE BELIEVE that two ordinances, neither of which is essential to salvation, are to be observed by all believers in obedience to our Lord until His return: baptism and the Lord's Supper.
12. WE BELIEVE that at death the souls of the redeemed pass immediately into Christ's presence, to remain there until the resurrection of the body at Christ's return for His bride. We also believe that at death the souls of the lost go to Hell, where they will remain until they are brought before Christ at the Great White Throne final judgment to be judged according to their works and cast into the Lake of Fire, there to remain eternally.
13. WE BELIEVE that our Lord Jesus Christ will one day return for His church to gather them as He promised.
"TRANSFORMING LIVES ONE GOAL AT A TIME"
The next Soccer 180 Meet will be held at the Rodriguez's home located at 4761 Grand Masters Way, Woodbridge, VA 22192 at 7 pm, Friday, September 22, 2017, for 9th grade to college age. We will be having a barbecue (hotdogs and hamburgers), music, a devotional from the book of Genesis, and watching the movie "The Case For Christ." We will also be scheduling our next meet at an indoor soccer facility!